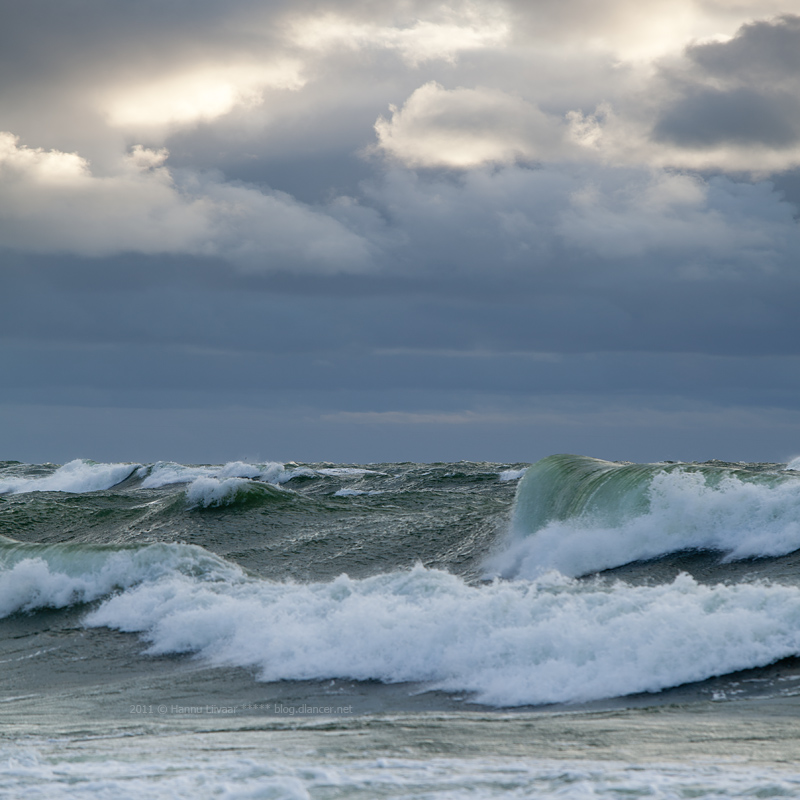 Ristna is the west point of Hiiumaa. If waves are large somewhere in Estonia, this is here - it is an opened Baltic Sea and it gets deep quite quickly.
The weather was unpredictable this weekend. It could snow inland (+1), it could rain here and there, it could also be sunny a bit. However it was quite warm (+5C) in Ristna Tip, and it was raining and sunny at the same time. Rainbow in a horizon - not something anyone would expect in winter in this latitude of earth.
The waves could easily reach 2 meters high - a surfer's paradise.
The multi-directional low horizon light made the color of the water admirable, so unusual to the nature of the Baltic Sea.
It is the sky drama that often catches out attention - with no megapixel limit and real world, truly a 5D cinema indeed.