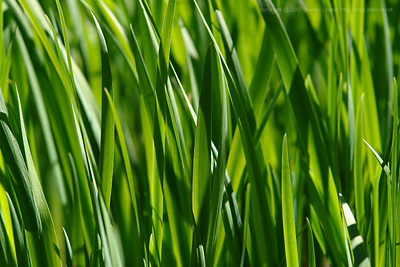 Nice green leafs, aren't they? I picture them every year, they symbolize the start of a bit better weathers rare here in a northern area.
I have internet explorer now, not opera anymore, I like how microsoft has worked out better text on-screen rendering (with colors creating smooth corners of letters), so viva microsoft till the next innovation in that area. I also do not have to size down the font anymore, because IE shows the default size pretty good.
Yesterday, my wife screamed "Mouse, mouse!" at the evening. Guess what, within four years living in our considerably. today morning, we got this little bastard, and we got a nice photo of it, but i can't put it here in blog, because the mouse is already dead, and i love animals so much. including mice, until they're out there eating something more natural than a cheese from my fridge. So we are all sooooooooo shocked about the even (can't sleep at nights - mouses in the houses in a times of iPods and LCD monitors?)
as with animals and birds, did I already say that I love them a lot? One of my favourite birds, blackbird was lately eatenn by one of my favourite animals, cat. The unexperienced stupid blackbird made a nest to a unprecedentedly comfortable place under in woodshed. Blackbird's nest is pretty impressive, maybe only a bit more worse than the swallow's. Today the lovely blackbird is in heaven already, along with her five beautiful unborn kids.
When I walked around in the city one day, the latest trend seems to be as sunglassed as possible. I'm not an exception, wearing sunglasses makes me Terminator III by a second. Buildings collapse and humans fall when I wear them, even when there's too dark to see anything.
Who crashed down the world trade center six year ago, by the way? Do not look for the truth if you want to travel to US one fine day. But we have allmighty google these days, so if the question is still out there, enter the keywords above. By the way, google bot's will be crawl here between and under and over these words as well. So never comment anything, the big brother is watching.
I've placed a bet with many people about the gasoline price this summer. In some reason, I'm particularily interested about it (don't know the reason yet, maybe it is my old chunky car drinking gasoline rather than a lovely diesel in alien-invented diesel engine). Anyway it seems the oil industry is telling us to purchase diesel cars, by rising gasoline prices while the diesel stays the same. I find they're right - saves a lot of money for a consumer. I wish the diesels would start better when there's -26C outside.
I've been told blogs without pics are worthless and boring to read. I'm very happy if you have read so far and tend to read on. Meanwhile I have nothing to write about, so you have to accept mix of everyday shit and other lovely thoughts that I like.
Got a new toy, sony R1, without a camera, I'm like a soldier without a gun. Have used many of the great digital toys since 2004, starting with the Pana FZ10, but too lazy today to write any review. Michael Reichmann also doesn't care about how many pixels is the advantage over the other cameras, but rather to say if the camera feels good or not. The sony R1 doesn't feel best actually, but I like its ten megapixels and 24-120mm equiv. zoom, so the ergonimics doesn't matter this time. Time by time digicam geeks have put into paper they'r dream cam, so here's mine:
- Pentax *ist DS body (the best I've met so far)
- Canon CMOS sensor (Fuji's super CCD when canon's not available or there will be physical size issues to meet reqs for size and weight), 10mp+
- 24-200mm lens (R1 is amost there)
- 2 memory card bays (again, R1 is there with it, allowing theoretical 20Gb of media inserted)
- 2,5" flip out+twist LCD. I like it over the optical viewfinder or fixed LCD, in some reason.
- ability to take HDTV videos with high quality stereo sound (Canon S3 is a nice start in terms of sound).
- no more reqs at the moment
I've also finally replaced my old monitor Hitachi CM625, which is probably the best 17" monitor on earth. Today working on 20" Dell 2007FP, which has got the most appalling screen covering I've ever seen, smudging all the clean results delivered by any camera sensor larger than APS. It seems to be an issue that manufacturers do not want to produce clear-screen LCD-s, so I'd recommend a NEC 20WGX2 PRO for you, if you are serious about editing photos and making some design work. Meanwhile if you have tons of bucks to spend, feel free to visit Eizo or Lacie store, and you are quickly told, that 10-bit active matrix technology is unbeatable in this world :P
"It's a shitty life, but tonight.." - one of the most famous phrases of legendary ex-marillion singer Fish, quoting because of two reasons actually, first is that I recently caught myself with the thought selling my music collection (mostly progressive rock) to travel more (I'm afraid of the next 1929), second reason is that it's just so lovely sentence. If you have nothing to say to the world or people, you can have a beer or two and say "it's a shitty life, but tonigh". Time to stop for today, got to leave some room for upcoming pictures, too.